How to get your house ready to sell this spring!
We've all heard it many times before, spring tends to be the perfect time to list your home for sale. Be it the warmer weather or the need to upgrade before a school year begins, buyers tend to shop more in the spring.
So, before the market heats up and lots of happy shoppers are pursuing your home online and in real life, it's time to start preparing now. Here are our top tips for preparing your home for sale in the spring real estate market.
1. Start outside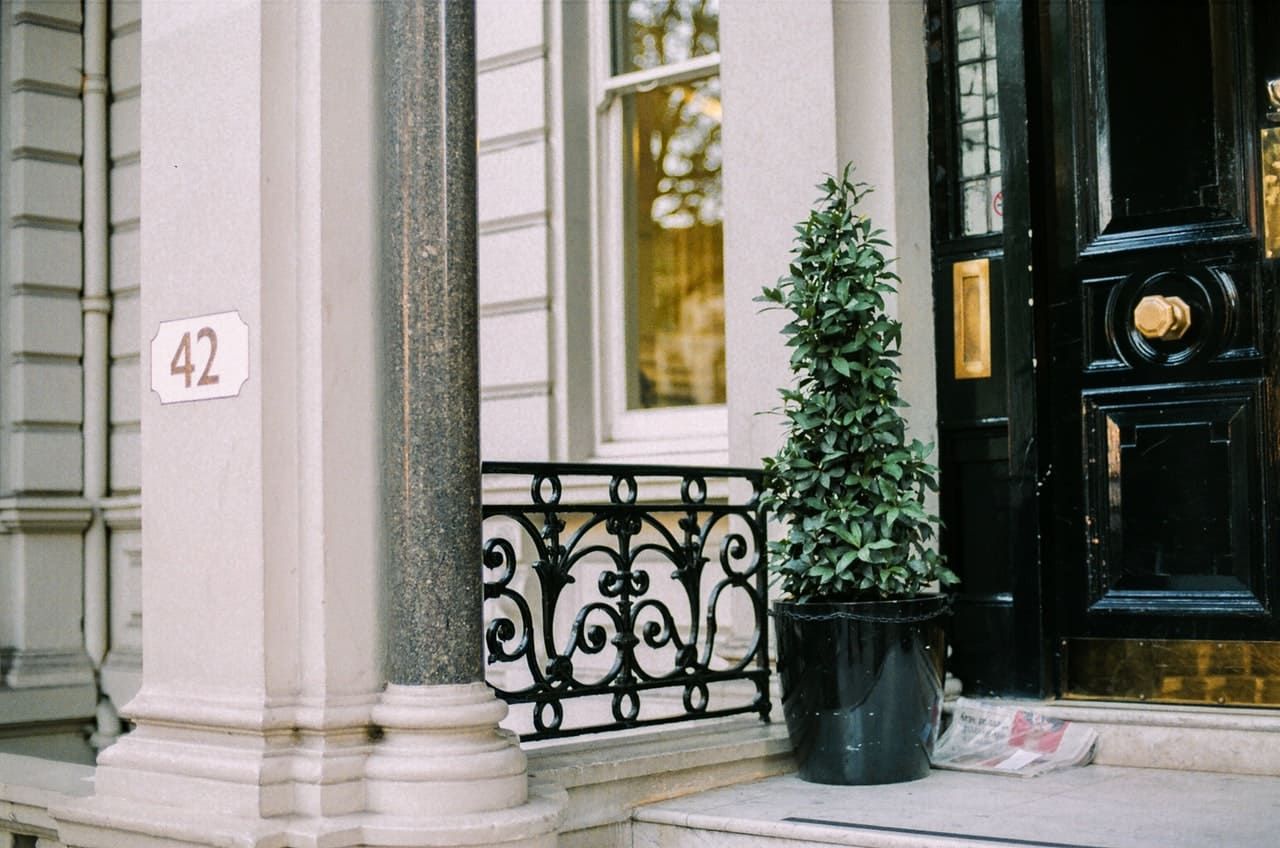 Stand in your front yard and think "does this view make me want to come in?" Spending money on the curb appeal of your home is absolutely crucial, especially in the spring and historically there is great return on this investment. Buyers will spend a good amount of time on the front porch, as the agent works to get the key out of the lockbox or gathers papers, etc. so make sure your front door is freshly painted, the porch has a pot of flowers, and everything is neat and tidy. Also, consider pressure washing your walkways, cleaning any cobwebs, cleaning out gutters and trimming any trees that are hitting the house.
2. Spring clean and declutter EVERYTHING
We all know what clutter does to the brain. A clean, open space produces a much calmer, happier emotion in everyone. Your buyers should never have to experience your clutter, as many likely won't be able to see past it. If you just can't find a spot for everything, try to contain any clutter or extra belongings in bins and store them in a closet or in the garage. Another easy tip is to remove about half of the items in your bedroom closets, kitchen cabinets, laundry space etc. Everything will look neater and the spaces will instantly appear bigger, something every buyer wants. You may think this is a pain, but you are about to start packing it ALL anyway, so look at this as an early start! We often recommend our clients work with a professional organizer if this task is overwhelming. Also, if you need to get rid of a significant amount of furniture, we recommend working with estate sale companies.
3. Take down artwork and personal photos
We know you love your things, and remember they will look wonderful in your next, NEW home. But potential buyers do not need to be distracted with a ton of personal photos or specific-to-your-taste art. Consider taking the majority of these things down and replacing them with soft, neutral paintings. Water colors or simple coastal images from places like Home Goods help a home look polished and complete and are not distracting to buyers. We want buyers to look at your home and the view to your lovely backyard, not your family vacation pictures instead.

4. Consider professional styling
Have you ever found yourself drooling over homes on Pinterest or Instagram? It's no surprise that #homestyle is always trending on these social media platforms. Your home needs to attract as many buyers as possible, and a well styled home will do just that. From a simple rearrangement of your existing furniture to be more open, to fully staging a few rooms with brand new things, we are big fans of professional home staging and styling... because we have seen the results. The homes that are professionally styled look better online and therefore attract much more attention than an "unstyled" home. And once in the front door, buyers feel immediately drawn in with a well-styled home. We would love to introduce you to our team's favorite stylists so they can work their magic on your home.
5. Avoid crawlspace dilemmas
Make sure there is no standing water, rodents or moisture issues in your crawlspace before a buyer's inspection begins. Crawlspace problems were the #1 reason deals fell apart for our sellers last year. Of course you probably have never been in your crawlspace, but you need to allocate resources to take care of this important area of your home, especially if you air ducts are under your home. Our area is historically very wet and few crawlspaces (that are not encapsulated with a dehumidifier) pass inspection with flying colors.
6. Interview agents
As you are preparing your home to list for sale, go ahead and start interviewing agents. Everyone knows someone who has their real estate license, but don't just go with the first person you think of. Interview at least 3. Have the agents come out to your home to tour the property. Ask about their experience in the neighborhood, their professional advice on pricing, their philosophy about working with other agents and of course, see who has the best marketing plan for selling your home quickly. (We would love to tell you how we do it! Click here schedule an appointment with an LPG agent.) Remember that professional photography is KEY to your home showing well online. Make sue your agent can deliver here. Now is not the time for iPhone photos or amateur hour.
8. List and sell
You've done your homework, you've decluttered and re-organized your home, you've hired a top notch professional who is going to use every tool in the toolkit to market it like a pro.... now it's time to list and sell your home!

Good luck! We know the spring 2018 market will be hopping here in Wilmington, NC! If you want to talk more about our pre-list strategies and marketing expertise, we'd love to chat with you.
And you don't have to just take our word for it. Check out success stories from our happy sellers!
...............................
A few more insider tips:
Don't tell the neighbors how much you'll take for your house... the word always gets around which hurts you in the long run.
The number one reason our buyers never make it past the front door is odor. There are professional companies to help with this and an ozone treatment can do wonders. Also leave the overwhelming air fresheners to the other sellers - a clean home smell is the best smell.
Pets: You need to have a friend come over that you can trust and have them tell you if they smell your pets. (This friend should not be a pet person.) If they detect an odor you need to work to remedy it. When showings happen put away pet crates, food dishes and the animals themselves.