New Home? New Responsibility: Your HVAC System
The Benefits of an HVAC Inspection and Maintenance for New Homebuyers
Is there anything better than buying a new home? The possibilities! A new beginning! Transforming a space into something that is truly yours! But with that new home comes responsibility — mainly, the responsibility to ensure the structure is in order and no unpleasant surprises will arise.
New homebuyers are always advised to get a complete inspection of the house to ensure they're not investing in problems left behind by previous homeowners. Things like a bad foundation, poor construction or materials, a roof that needs replacing, or other issues that would be costly to repair should be considered. And it doesn't stop there — the heating and cooling system of the home should also be given the same priority.
While home inspectors typically check to see the heat and air will turn on, it's not enough to ensure additional costs aren't in your future. You should ask for such information as the warranty, proof of warranty transferability, the install date, and who the service provider has been. It's also important to review any maintenance records of the system. This will give you a better idea of the condition of the unit.
Your Heating and Air Conditioning System is About Half of Your Energy Bill
According to Energy Star, around half of your yearly energy bill goes toward heating and cooling your home. That means it's critical to make sure the home's heating and air-conditioning systems are in good working order so you will not spend more than you need on energy bills.
An HVAC inspection will reveal any problems that affect your new home's energy efficiency.
Average Home Inspection Does Not Include Detailed HVAC Testing
Homebuyers assume the home inspector has tested their heating and air-conditioning equipment. But as I shared, that is not necessarily the case. Even if the air-conditioning system appears to be functioning, there may be an underlying problem the home inspector can't see (such as a leaking coil). So ask yourself, what is your peace of mind worth when buying a new home?
Here are a few things an HVAC inspection should cover for heating and air conditioning in Wilmington, North Carolina, and throughout the Lower Cape Fear region.
Heating and cooling systems: Over time, central air conditioners and heat pumps can wear out. If they're not properly maintained, they wear out much faster. An HVAC inspection should ensure all systems are operating safely and at optimal performance. An efficient system will save money on energy consumption, as well.

Ductwork: Ductwork plays an essential role in any forced-air heating and cooling system, as the ducts carry the heated or cooled air throughout a home. With the passage of time, it's not uncommon for ductwork to have multiple air leaks, lack proper insulation, or simply be inefficiently designed. Poor and leaking ductwork can lead to significant energy loss in a home.

Biological growth: Biological growth can often be the result of a poorly maintained air-conditioning system. It can also be difficult to remove if it gets bad enough. And if the growth gets into ductwork or around the indoor A/C coil, it can contaminate the household air and lead to health problems for residents.

Ventilation: Without effective ventilation, dirty, stale, humid air will accumulate inside. Your HVAC inspector should check for adequate ventilation throughout the house, including the attic. Proper ventilation is needed for a healthy indoor environment.
It's highly recommended you get the HVAC system checked out by a separate licensed specialist. Home inspectors may or may not have the expertise to provide a thorough HVAC report. Why take that gamble?
To discuss scheduling an HVAC inspection for your home, no matter whether the house itself is old or new, contact Salt Air Heating & Cooling. We provide superior HVAC services in Southeastern North Carolina, including HVAC inspections, system installations, and furnace and A/C repair.
An air conditioner can cost in the thousands while other appliances (like your oven and refrigerator) are much less expensive. So doesn't it make sense to get your HVAC system checked out ahead of time to know what you're getting into?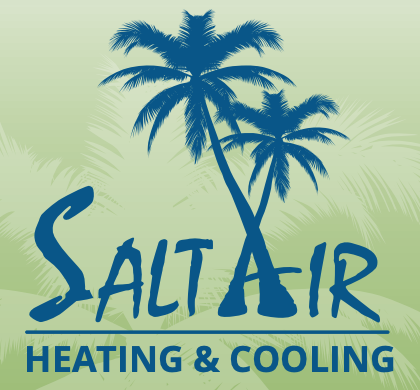 Ready to take on this new responsibility?
Let us help you find your new home. We will take the time to understand your needs and lifestyle to match you with the right property. Our team of experts is ready and waiting to partner with you.
Let's Talk