Our 5 Favorite Things to do in Carolina Beach
Carolina Beach is a classic beach town with a busy boardwalk, a State Park and unique beach access that you can't find anywhere else. There is an unmistakable free spirit vibe on Carolina Beach, which brings out the kid in everyone.

In addition to the coastline where you can find all the water activities your heart desires, Carolina Lake Park is a lake at the center of the town, which is home to free outdoor concerts, seafood festivals, and even movies! More on the CB Lake Park below.
Here are 5 of our favorite things to do in Carolina Beach, also known as Pleasure Island:
1. Stroll the Boardwalk:
The Carolina Beach Boardwalk will make you feel like you're on a movie set! The classic seaside boardwalk is lined with fun shops, tons of yummy places to eat, an arcade and a busy nightlife. It was even ranked one of the top 10 boardwalks in the country by Food & Wine magazine.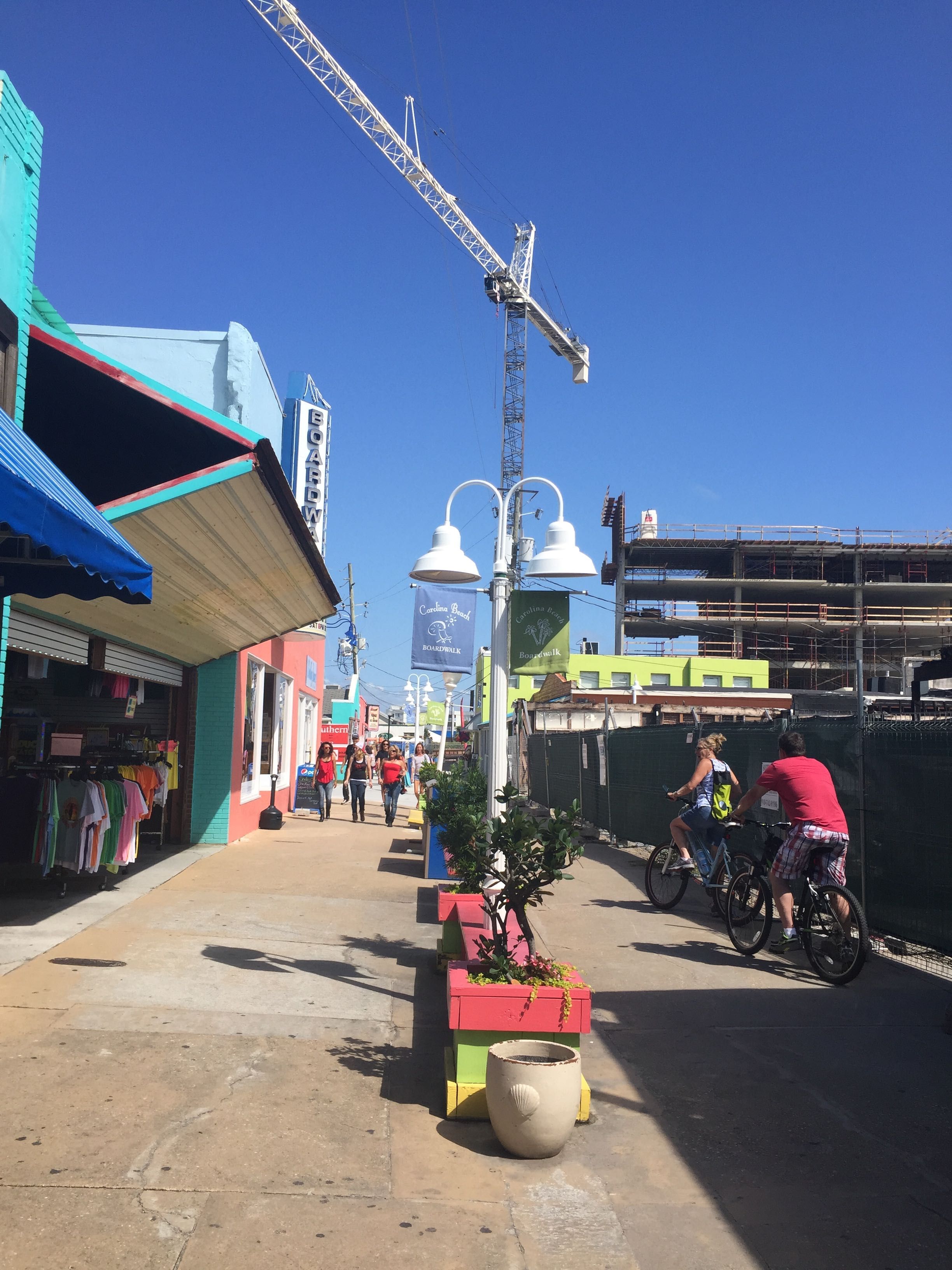 2. Eat at Britt's Donuts
If you spend more than a few minutes at Carolina Beach, you will no doubt hear about Britt's Donuts. The 78 year old famous donut shop is an institution on the boardwalk. Get there early during the spring and summer season, as the line forms quickly! It's worth the wait, we promise. Also it's cash only!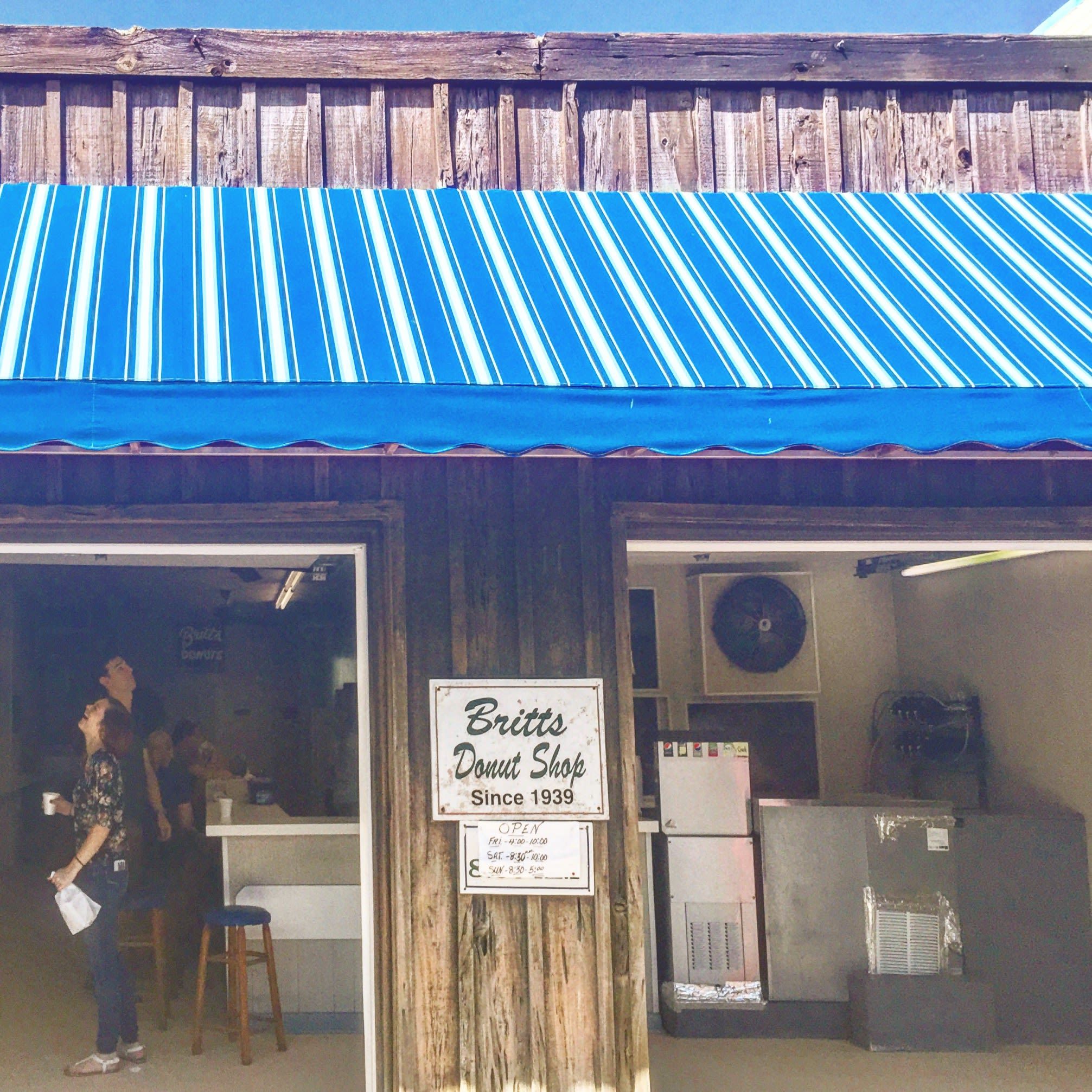 3. Explore the State Park & North End
Enjoy 761 acres of natural beauty at Carolina Beach State Park featuring miles of hiking trails, camping areas and views of the Cape Fear River. The North End of the island allows for four-wheel drive vehicles and camping, something other area beaches don't do. Inquire about daily or seasonal passes for this.

4. Hang out at the Tikki Bar
You simply cannot get more of an ocean view than this! The Tiki Bar stands on the remnants of the Center Pier, offering locals and visitors a casual place to hang out and enjoy a tropical cocktail or cold beer.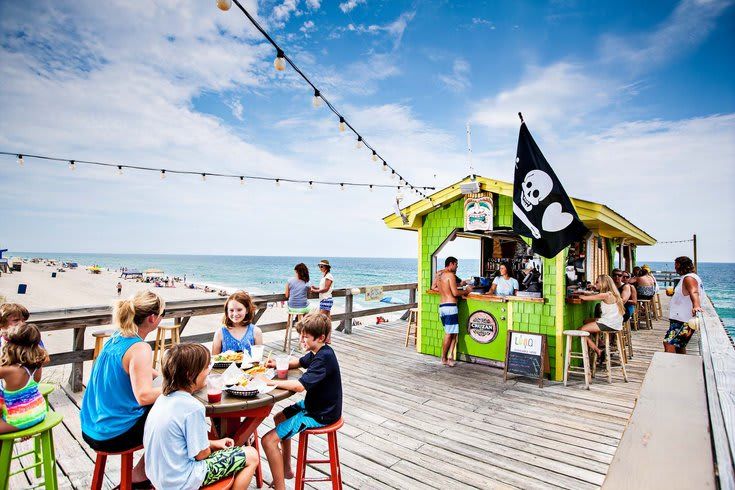 5. Carolina Beach Lake Park
The 11-acre lake and park is a go to for family activities throughout the year. With picnic areas, an amphitheater, walking paths, and paddle board rentals, the Lake Park offers a nice break from the beach. Many well known events are held at the park throughout the year including the Pleasure Island Chowder Cook-Off and Free Movies at the Lake.
photo: whatsonwilmington.com