Do you want to be a superhero?
Bring donuts to the office.

Whether cake donuts are your fancy or the good, old fashioned, yeast donuts, in New Hanover County you don't have to go far to find a donut shop. Here are the local favorites.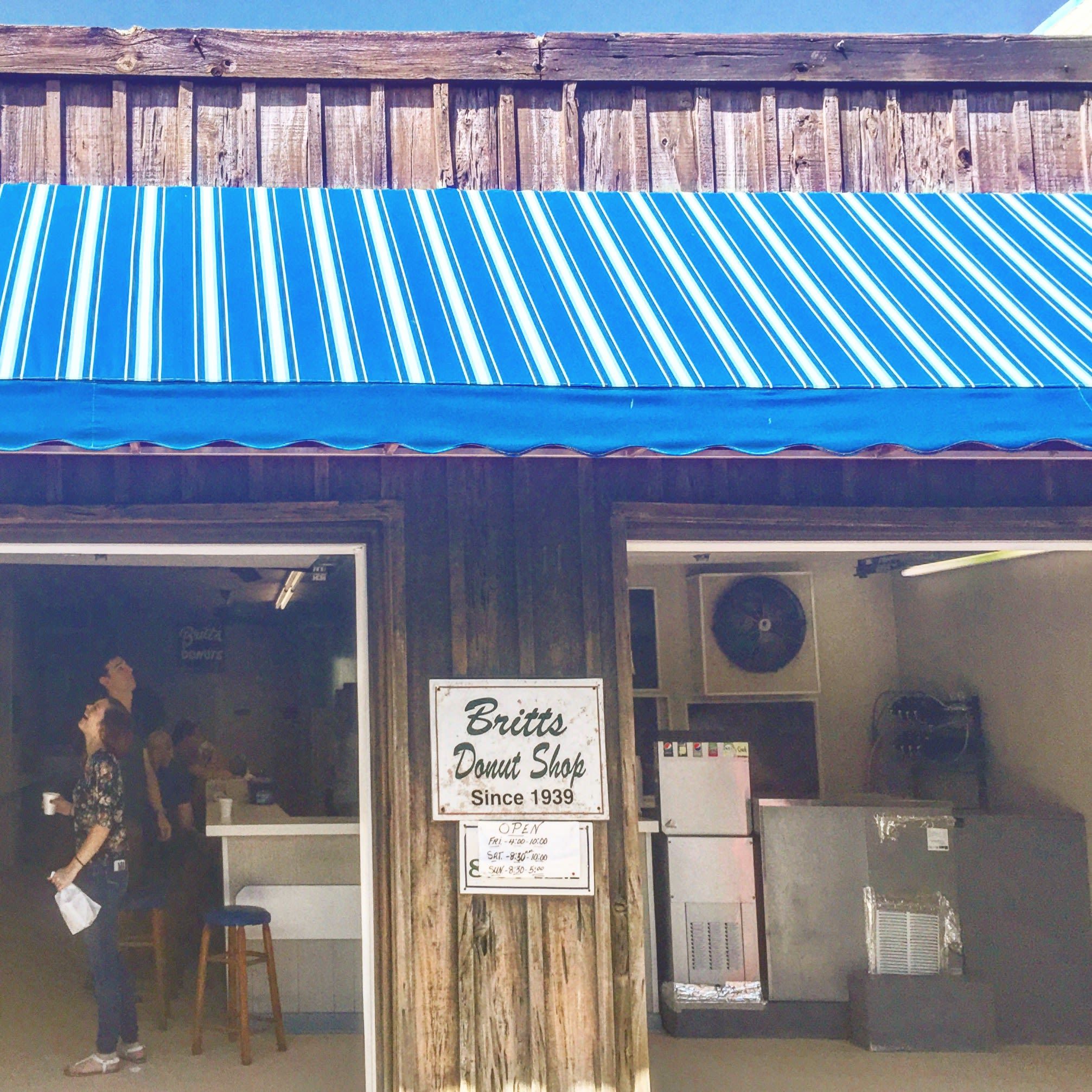 It wouldn't be right if we didn't start the list with Britts Donut Shop. It's not just the favorite among our office, but it is also a favorite in the city, state, and is often on lists of the best doughnut shops in the entire nation! It opened in 1939 on the Carolina Beach Boardwalk and has drawn a crowd, from all around, every Summer since. Britts is only open during tourist season, is cash only, and serves one choice: no-frills, homemade, glazed doughnuts. The melt-in-your-mouth deliciousness is worth the wait every time. Not even the employees know the secrrecipe, so don't even bother asking.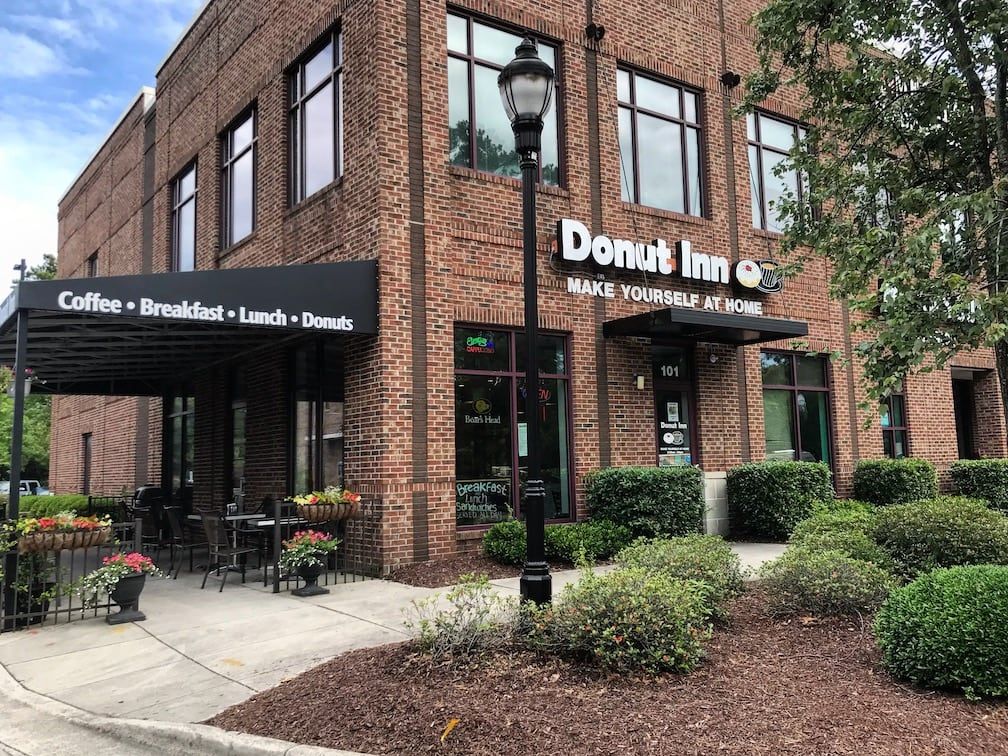 If you love both cake and yeast donuts, The Donut Inn has you covered. Located at the corner of Eastwood Road and Military Cutoff Road, The Donut Inn has a delicious assortment of all of the classics, and then some. Grab a coffee and a sandwich while you're there and you're all set! On top of the yummy wonderfulness, The Donut Inn is all about giving back. At the end of each day all of the unsold product is donated to local nonprofit organizations and service members - police, fire, and military.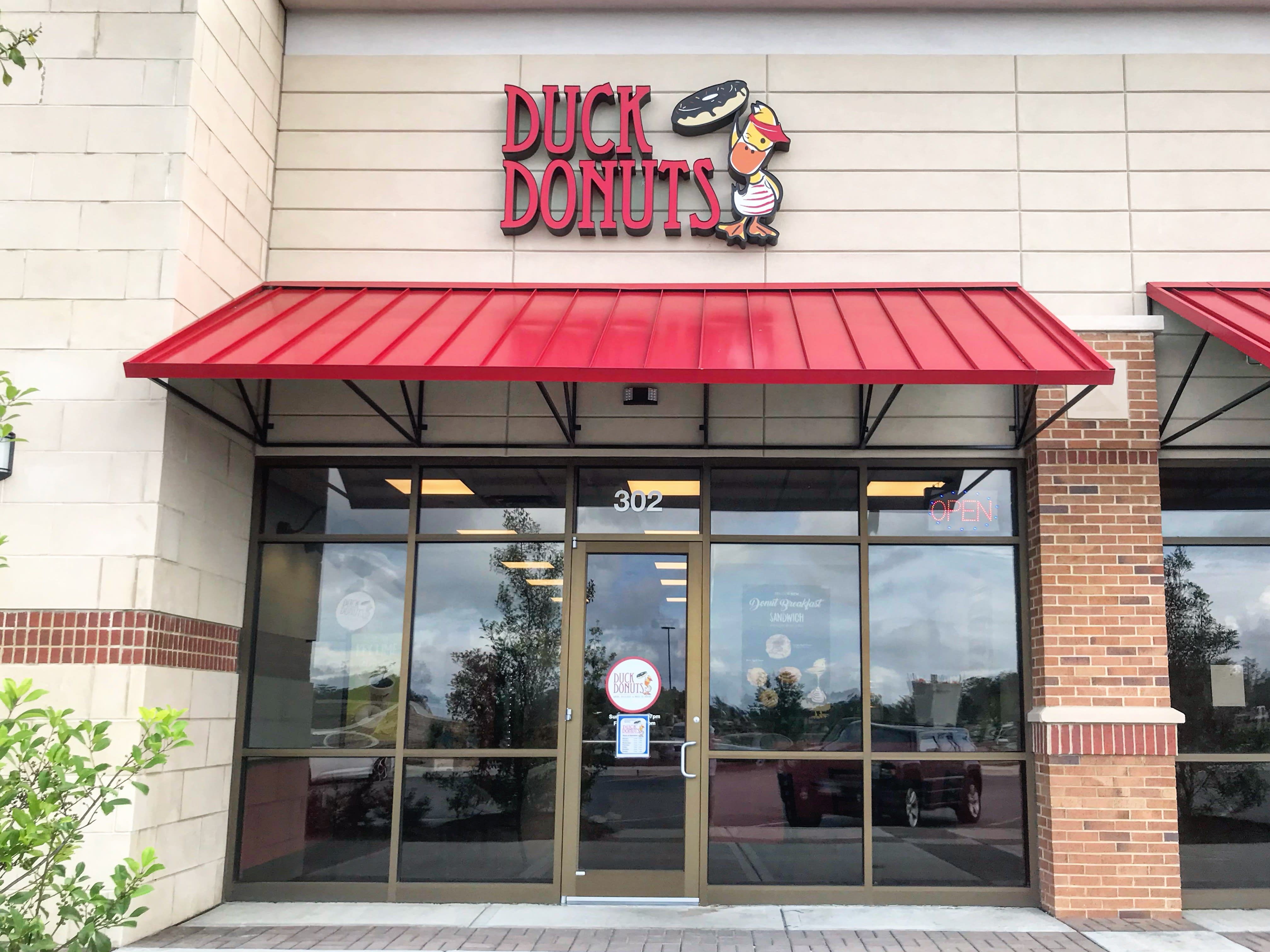 We were so excited when Duck Donuts finally came to Wilmington in 2016. The newest location recently opened in the Pointe at Barclay. Each donut is a custom order at Duck Donuts. You start with your basic cake donut, then add your choice of glaze, and then topping, creating your own personal masterpiece. They also have breakfast sandwiches available, served on a donut of course.
Now, if toppings are your jam, Wake N Bake is the place for you. Their topping game is strong! This local favorite has 2 locations in the area, one downtown and the other in Carolina Beach. The challenge is making the decision of what type of magic you want. From the Twisted Turtle, or the Boston Bacon, to the Banoffee Bam Bam and the Loopy Mornings, there are no lack of options and you can't go wrong, no matter what you choose.
There are several other wonderful options in the area, such as Rise, One Belle Bakery, and Loops Donuts. No matter where you are in town, there is a delicious donut shop just around the corner. Enjoy!